Go get 'em, Pootie!
Nervous Russian elite wary as Putin transforms his political edifice | World news | Guardian Weekly
Change at the Kremlin clouded by mixed messages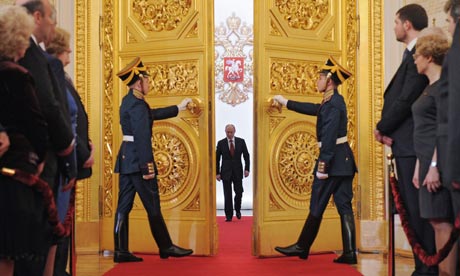 President
Vladimir Putin
's steady and seemingly solid political structure, under pressure from within and without, is undergoing a renovation that could remake the whole edifice, if it doesn't crack open first. Few seem to understand how this will turn out, or what their places will be in it when it's done.